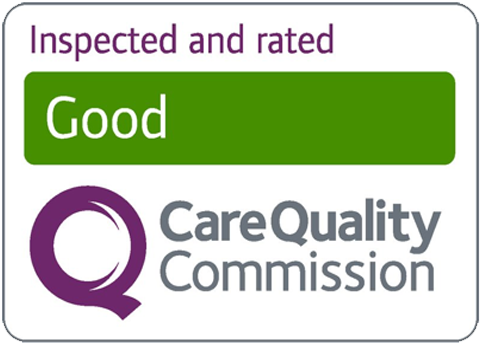 Home Director

of Pine Martin Grange

I have over 30 years of experience supporting older people who have varying needs including Nursing, Physical Frailty, Mental Health or those ladies and gentleman living with Dementia, working my way up from a care assistant to care management. I have been awarded the South West Care Home Manager of the year at The Great British Care Awards in 2014.

I started working to achieve my Care in the Community badge as a Girl Guide. I have a Registered Managers Award, NVQ level 4, City & Guild Foundation Certificate in Community Care, as well as a Diploma in Elderly Care. I also have the NVQ Assessors Award. I have managed Care Homes since 1999, which includes turning around poor performing Homes to achieve a Good rating from The Care Quality Commission. I have also trouble-shooted Homes to turn them around including inducting and training up incoming Home Managers.

I am very passionate and love my role; I love a new challenge and have a strong drive to succeed. I am enthusiastic and display commitment. I demonstrate and lead by example. I direct, support and manage individuals to stimulate a positive "Person Centred" culture. I believe that a Home should work within a larger team structure, where ALL teams show the same empathy and understanding whilst providing good quality care in a homely atmosphere.

My absolute belief is that all our ladies and gentlemen who live in our Care Homes are individuals, with their own individual experiences of life, their own needs and feelings, likes and dislikes. They deserve the best, the opportunity to lead fulfilled lives, be part of, be amongst, an opportunity to live their life the way they choose.
Family Liaison Manager

of Pine Martin Grange

When families first visit Pine Martin Grange, I am the first point of contact. I understand how difficult and emotional it can be to move a loved on in to care and her role is to guide and support you with making that decision. I work closely in the local community and is part of the dementia friendly Purbeck group and is a recognised Dementia Friends Champion.

I love being able to make a difference and see our residents thrive as they begin a new life at Pine Martin Grange.
Home Administrator

of Pine Martin Grange

I live in Wareham with my Husband and Son. My background is predominantly in Healthcare, although I have also spent a number of years in both the Oil and Construction Industry as Admin Manager/Office Manager and PA/Secretarial roles.

I worked at our local Community Hospital in Wareham for over 15 years, as Admin Manager/PA to Matron/Medical Secretary/Volunteer Co-ordinator. I very much enjoy working in a healthcare environment, and get a great sense of reward from being able to assist older people and enjoy their company.

I am very happy to have joined the wonderful team at Pine Martin Grange.
Head Chef

of Pine Martin Grange

I am delighted to be part of the Pine Martin Grange team and am dedicated to providing a great dining experience for our residents. Menus are varied, interesting and very much tailored to our residents. We have some great produce and suppliers on our doorstep so I will be incorporating the freshest finest ingredients to produce a range of delicious options for all to enjoy. I look forward to welcoming you to our home.
Activities Co-Ordinator

of Pine Martin Grange

I am responsible for planning and arranging activities for all our residents. With a focus on an enriching lifestyle and meaningful activities to help make every day special, I plan each week, from daily activities to trips out, to group sessions and one to one input. Our residents are very much involved by suggesting what they would like to participate in.
Maintenance Manager

of Pine Martin Grange

As head of Maintenance, I ensure and maintain all our compliance and look after the health and safety of everyone who lives, works and visits Pine Martin Grange.
I have been working looking after maintenance and conformance in the care environment for the last twelve years and gained lots of experience. I have an interest in health and safety and I have recently completed my qualification in Institution of Occupational Safety and Health.
Exceptional
quality and care

for every resident

Our home has highly trained care staff specially selected by us for their passion in delivering quality care.

Types of care
If you have any questions call us on
01929 551144
To request more information, please give us a call or email us. We would love to speak to you about what Dormy Care Communities can do for you and your family.
Arrange a Visit
Request a Brochure